Motorcycle, Food & Wine tours with passion, history & adrenalin

Motorcycle Tours
A journey through the Italian/Austrian Alps across 12 magnificent mountain passes, picturesque lakes, cities steeped in history and breathtaking scenery.
For the motorcycle enthusiast, an experience of a life time, combining history, passion, adrenalin …And of course …shopping! We cater for groups of up to 6 motorcycles or a maximum of 12 people (including pillions)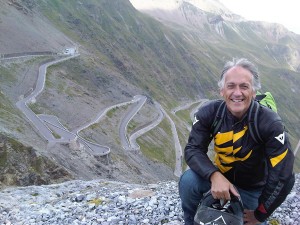 The tours include
A visit to the Dainese factory
Tour of Ducati/Kawasaki Verona
Early bird booking may include the Misano Moto GP
Bed & Breakfast
Escort vehicle
Airport Pick Up/Transfer
Tour durations driven by the events of the time ….plus much more
Food & Wine Tours
La dolce vita tour – an adventure with passion.
Let me show you my…Italy. Not on a thundering motorcycle tour but in the peace and comfort of my private limo tour experience.  Come and enjoy the local cuisine, superb wines, breathtaking scenery…Relax and enjoy the atmosphere and the true Italian indulgence in a small personal group atmosphere.
Come and join me on a culinary adventure of a lifetime: – Ask Sandro for more details –(+61) 0439 030 832